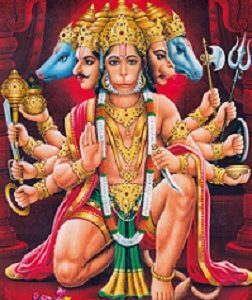 Sri Hanuman Badabanala Stotram Telugu
Hanumad Badabanala Stotram Telugu
శ్రీ హనుమాన్ బడబానల స్తోత్రం
This Hanumad Badabana hymn was written by Ravanasuridi's brother Vibhishana. Praising the power of Hanuman, he prays for protection from all ailments, illnesses, enemies, fears, and troubles, and finally, the Swami continues to bless them with blessings and good health. This is a very powerful eulogy. All kinds of problems are important if recited with devotional attention for forty-one days or according to their teaching with the permission of the gurus and recognized elders.
Sri Hanuman Badabanala Stotram
Download PDF Book
శ్రీ హనుమాన్ బడబానల స్తోత్రం
Sri-Hanuman-Badabanala-Stotram

Sri Hanuman Badabanala Stotram Gives us:
Strength
Health
Confidence
We can get rid of evil & negativeness in life with help of Hanumad badabanala stotram.
How to chant Hanumad Badabanala Stotram?
The best times are Morning and/or evenings. If you do regular pooja you can chant the hanuman badabanala stotram during the same time. Just after taking bath is perfect.
Follow us on Social Media