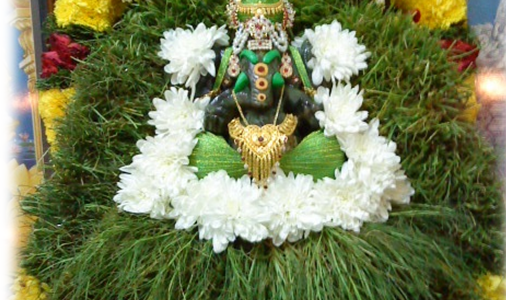 Sri Durvaganapathi Vratham Telugu
దూర్వాగణపతి వ్రతం
Sri Durvaganapathi Vratham
Sawan Shukla Chaturthi is observed as Durva Ganapati fast and Lord Ganesha is specially worshiped. Worshiping            Sri Ganesha on the Durva Ganapati fast has special significance. Apart from this, daily Ganesha should be offered to Lord Ganesha. In Durva Ganapati fast, the importance of 'Durva' is very important.
On some special days of Lord Ganesha such as Wednesday, Vinayaki Chaturthi, and Sankashti Chaturthi , on the day of Ganesh Janmotsava, they should be specially worshiped by offering durva, so that all the troubles of our life can be eradicated soon.
It is considered beneficial to worship the Shiva family on this day to get rid of all the troubles of your life. On worshiping Lord Ganesha on this day, by offering the following mantra, Lord Ganesha should offer Durva.
Mantra to offer Shiva Ganesh
'Shri Ganeshaaya Namah Durvanakuran Dedayam.
On this day of Chaturthi on Sunday, along with Ganesh, one should also worship Suryadev especially, because Ganesh is theSwamy of Chaturthi Tithi and the causative planet of Sunday is Sun.
– Wake up early in the morning on Sunday and Chaturthi, meditate on Ganesha after a bath, and offer water to Suryadev. For this, use a copper pot. Add rice and red flowers to the lotus. Surya Mantra Un Surya Namah: Chant the mantra at least 108 times.
– Statue of Lord Shrinesh made of gold, silver, copper, brass, or clay after sun worship.
Continue to Read……
Durvaganapathi Vratham            

Download PDF Book

 
Read Durvaganapathi Vratham Online here    
Durvaganapathi Vratham

Follow us on Social Media